Following the seminar "Offshore Wind Power Financing and Arbitration" held in May 2019, CAA hosted another workshop on "Offshore Wind Power Construction Insurance Clause and Disputes" on September 6.

The workshop focused on how to accurately understand the wording of Wind Car Policy to incorporate an insurance clause, and evaluating the most effective and economical mechanism to settle the disputes.

The invited speakers included Mr. Michael Shih, former Head of Broking, Taiwan and China/Willis Towers Watson, and Mr. Roger K.C. Wang, Partner Lawyer at Sotoners Attorneys-at-Law. Thanks to their incisive speech, both speakers earned praise from the participants, who look forward to further seminars with similar topics in the future to supplement their professional knowledge.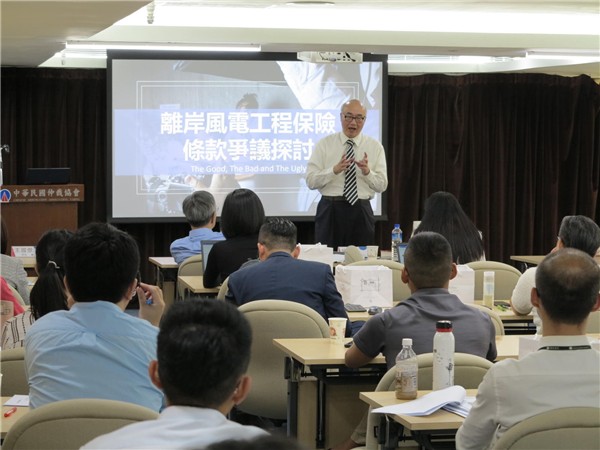 Guest Speaker, Mr. Michael Shih, gives a speech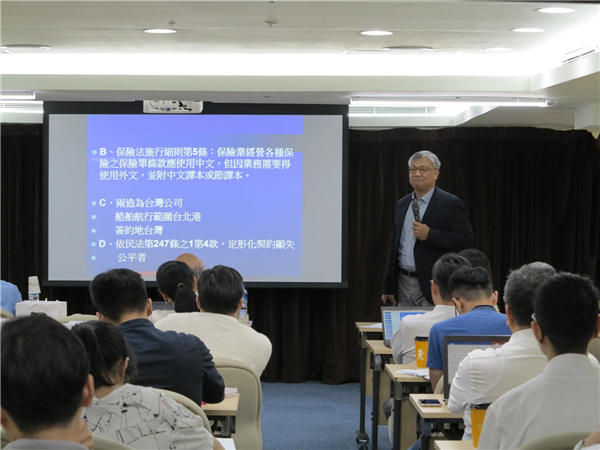 Guest Speaker, Mr. Roger K.C. Wang, shares the views on insurance law regarding OWP construction